Welcome!
Welcome to the New Braunfels Inclusion, Diversity, Equity, and Awareness (IDEA) Forum. The purpose of the IDEA Forum is to examine racial, economic, and social inequities and citizen access issues within our community, to promote citizen dialogue and cooperation, and to develop solutions for a lasting understanding of all groups within the community.
Take the Pledge
On September 7, 2022 member of the community joined together to kick off the IDEA Forum's Pledge Drive. Over 250 members of the community and local organizations pledged to commit to a mindset and practices that exemplify acceptance, compassion, and dignity for all.
For more information on how to take the pledge or support this initiative, please contact us at ideaforumnb@gmail.com.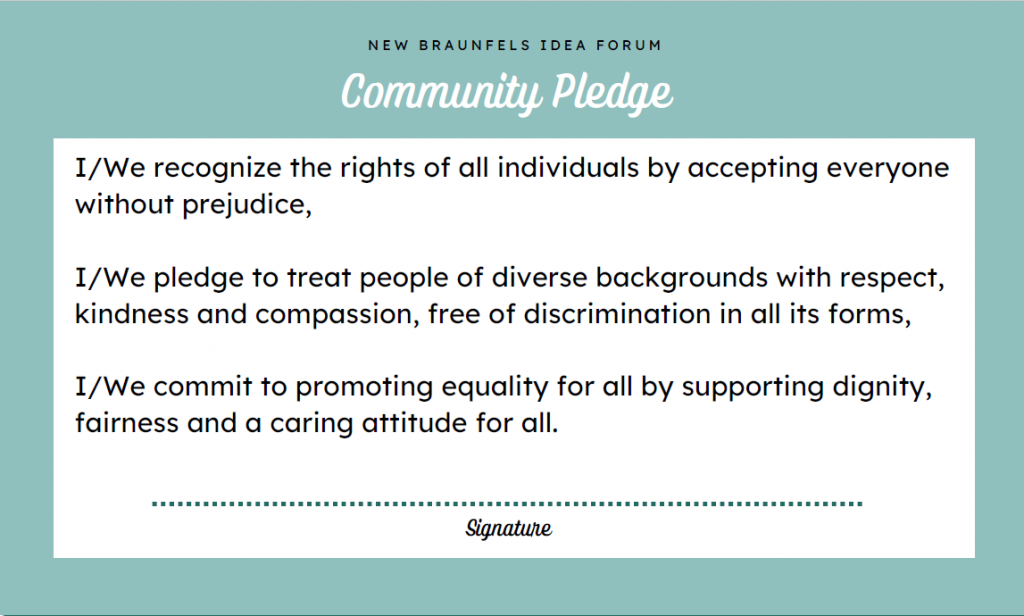 Upcoming Meetings
Next General Meeting- Date TBD
Community Events
Save the Date- Juneteenth Celebration  June 17, 2023
More Information to come.